---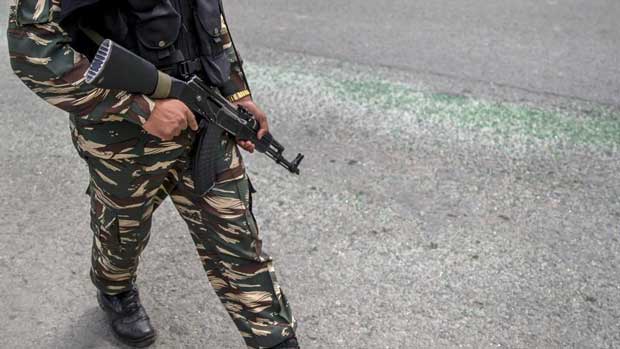 New Delhi, (Hindustan Times, Hindustan Times), New Delhi - Angry over being ticked off for using cellphone on duty, an army jawan posted in Jammu and Kashmir's Uri sector on Tuesday pumped five bullets into a major, killing him on the spot.

Major Shikhar Thapa belonged to 71 Armoured Regiment but was attached to 8 Rashtriya Rifles, the army's elite counter-insurgency unit deployed in Uri, close to the Line of Control, an army spokesperson said, confirming the fratricidal killing.

Hindustan Times has learnt that Thapa pulled up the jawan, whose identity is not known, and told him he would be reported to the commanding officer for using mobile phone while on duty in a sensitive area.

The phone was damaged while being confiscated, which led to an argument after which the jawan shot the officer with his AK-47 rifle at around 12.15am.

The army and police were investigating the incident, the spokesperson said.