---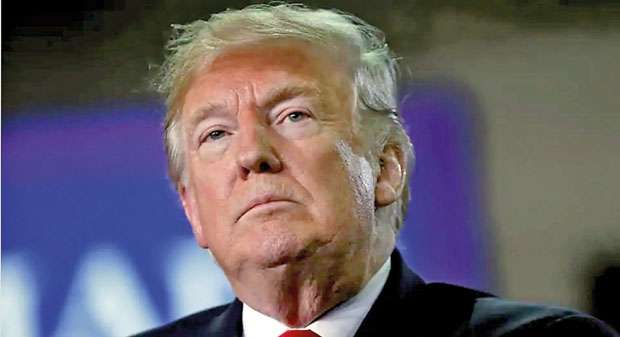 Washington, (Hindustan Times), Oct 11, 2018 - In his first reaction to India signing a multi-billion dollar deal with Russia for the S-400 missile defence system despite the threat of US sanctions, President Donald Trump said on Wednesday that New Delhi would soon 'find out' about Washington's response.

Trump said he would announce soon if he will, or will not, exempt India's purchase from secondary sanctions under a law that seeks primarily to penalize Moscow for annexing Crimea and allegedly interfering in American elections in 2016.

"India is going to find out, aren't they?" Trump said ominously at a news conference in response to a question from reporters about India signing a $ 4.5 billion deal with Russia last week during President Vladimir Putin's visit to New Delhi.

"You'll see," the president said in response to another question about the timing of his decision. "Sooner than you think." The US president did not, as noted by observers and experts, say he will waive sanctions as has been requested by India.

The United States had issued a thinly-veiled warning just the day before Putin's arrival in New Delhi that S-400s were a "focus area" of secondary US sanctions against countries — such as India and other buyers of Russian military hardware — that made "significant" purchases from designated entities in Russia's defense and intelligence sectors.

US Secretary of State Mike Pompeo and Defence Secretary James Mattis had earlier argued the case for a waiver to India.