---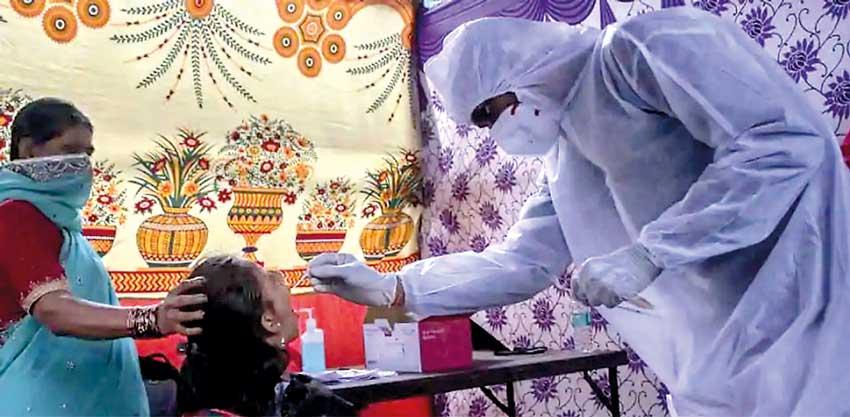 New Delhi, Hindustan Times), : 12 Jul 2020 -
India has been witnessing a spike in the number of coronavirus disease cases. In the last nine days, the country has recorded more than 22,000 Covid-19 cases daily.

According to Worldometers, due to the rapid spread of the disease, India's share in daily global cases has reached 12 per cent.

India on Saturday reported 27,114 new cases of Covid-19 in the last 24 hours. Globally, the figure stood at 2,14,741, according to Worldometers. This is 12.6 per cent of the global cases.
In fact, an analysis of the daily trend shows India has been continuously recording over 11 per cent of the global cases in the last few days.

India added nearly 29,000 (28,637 to be exact) cases of coronavirus infection on Sunday, pushing the country's Covid-19 tally to 8,49,553. The death toll too climbed to 22,674 after a record 551 Covid-19 fatalities were recorded in the last 24 hours, according to Union health ministry data.