---
Killing of senior journalist and editor Gauri Lankesh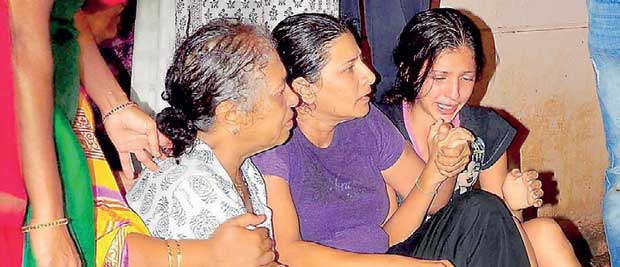 Family members mourn the death of journalist Gauri Lankesh (HT)
The murder of senior journalist and editress Gauri Lankesh in her home in Bengaluru has brought the focus back on the perilous conditions journalists in India work in.

India was ranked a lowly 136 among 180 countries in the latest world press freedom rankings released in April with the dismal performance blamed on "Modi's nationalism" and growing "self-censorship" in the mainstream media. India slipped three places as compared to the year before. India was ranked just three places above Pakistan and was one notch below violence-torn Palestine. India's neighbours Bhutan and Nepal were placed at 84th and 100th rank, respectively.

This came after a string of journalist deaths and murders, especially in small-town India, including Hindustan reporter Rajdeo Ranjan in Bihar last year. Two years ago, a similar study by Reporters Without Borders termed India as among the three most dangerous countries for journalists in 2015.
"With Hindu nationalists trying to purge all manifestations of "anti-national" thought from the national debate, self-censorship is growing in the mainstream media," the report from media watchdog Reporters without Borders said. India was ranked 133 last year.

HINDUSTAN TIMES, 6 September, 2017