---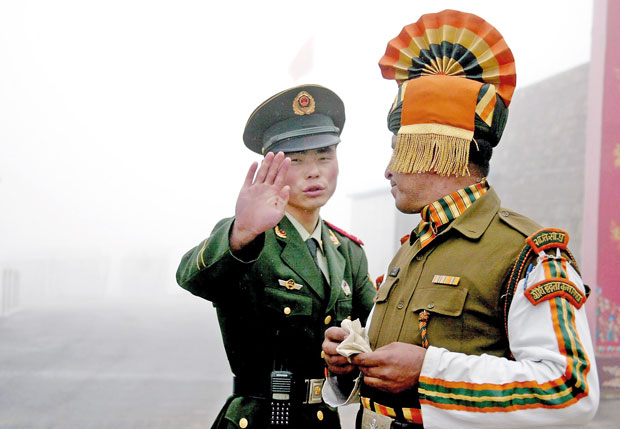 India and China have ended a months-long military stand-off at a disputed border area in the Himalayas with their troops almost completing a pull-out by Monday evening.

The breakthrough over the confrontation at the Doklam plateau was reached after diplomatic talks, the Indian External Affairs Ministry said.

China's Foreign Ministry said only Indian troops were withdrawing, but New Delhi made it clear that both countries were pulling back their forces.

"We had earlier in the day announced that following diplomatic communications, expeditious disengagement of border personnel of China and India at the face-off site was ongoing," the Indian statement said.

"The process has since been almost completed under verification."

The thaw comes ahead of Prime Minister Narendra Modi's upcoming trip to China for a summit of the BRICS group of nations.

The row over the mountainous area located near the borders of China, India and Bhutan began in mid-June. Doklam, an uninhabited plateau is claimed by both China and India's ally Bhutan.

China had attempted to build a road through the disputed area but India responded by sending troops to evict the Chinese military's workers.

New Delhi sent its forces in support of Bhutan as well as to halt the road construction, which it said posed a "serious security concern" to its territory.

Over the past few weeks, Beijing in a series of angry statements repeatedly asked India to unilaterally withdraw from Doklam. India had insisted on a mutual pull-out. In its statement, China said it would "continue to exercise its sovereign rights" in the area.

"Chinese troops will continue to patrol and garrison in the area," it said, adding: "In light of the changed situation, the Chinese side will make the necessary adjustments and deployment according to the situation at the scene."

Indian strategic analysts said that although by its statements Beijing was claiming victory in the dispute, the opposite was true. Indian analyst Brahma Chellaney said China had sought to save face by projecting the mutual withdrawal deal as a unilateral Indian pull-out.

"Having claimed Doklam to be its area, China cannot publicly accept mutual withdrawal. Yet, under the deal, that's precisely what it accepted," Chellaney wrote on Twitter.

He said the Doklam stand-off was triggered by the People's Liberation Army's move to build a road and change the status quo, but ultimately, that bid had been unsuccessful.
DPA, 29th
AUGUST, 2017