---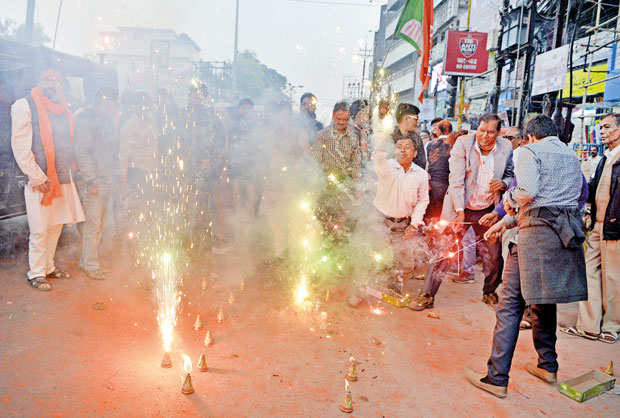 NEW DELHI AFP Dec18, 2017 - India's ruling party Monday celebrated victory in two state elections, but saw its majority dip in Prime Minister Narendra Modi's stronghold of Gujarat, where the charismatic leader campaigned aggressively in a closely-fought race.

The wins in Gujarat and Himachal Pradesh further cemented Modi's dominance, with his Hindu nationalist party now ruling in roughly two-thirds of India's states ahead of a general election slated for 2019.

Modi, draped in a garland of flowers, thanked voters in Gujarat -- his home state of 60 million people -- for backing the Bharatiya Janata Party (BJP) to a sixth consecutive term.

"The Gujarat election results are historic.

In this day and age, for a party to keep winning for so long is unprecedented," he told cheering supporters at the BJP headquarters in New Delhi.

India's election commission said the party won 99 seats in the 182-seat Gujarat parliament, more than the majority mark of 92 needed to form a government.
But it lost 16 seats compared to the 2012 polls.