---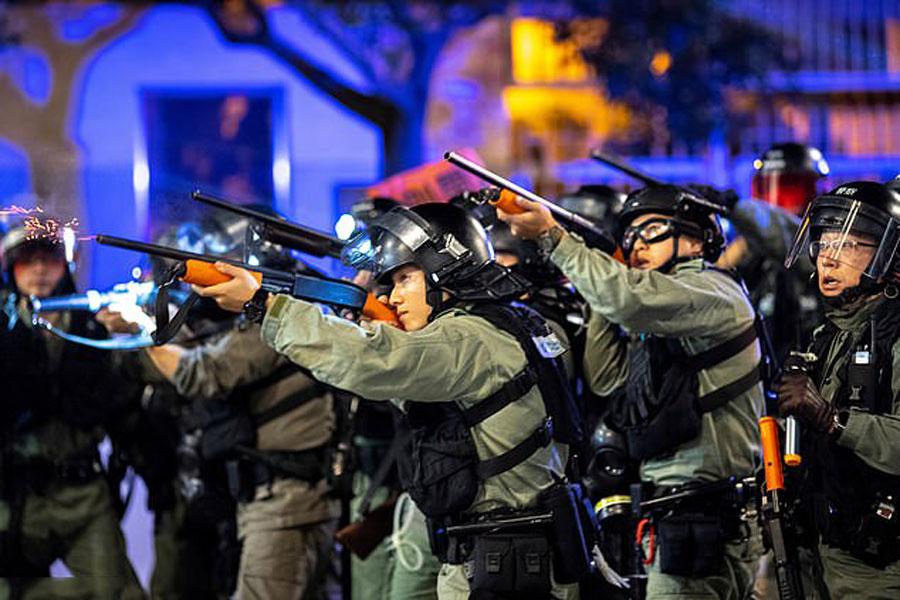 Hong Kong's new police chief has revealed that his force may start using wooden bullets against protesters in potential clashes (DM).
Hong Kong, (Daily Mail), 29 November 2019 - Hong Kong police are considering using projectiles that are more powerful than rubber bullets to quell upcoming protests, it has
been revealed.

The anti-riot officers may use wooden bullets against anti-government demonstrators in potential clashes, according to police.

The news came after protesters yesterday held a 'Thanksgiving' march to show their gratitude for US President Donald Trump after he signed two bills into law in support of their movement. It also came as police today ended their two-week siege of a university campus that became a battleground with pro-democracy protesters while activists vowed to hold fresh rallies and strikes in the coming days.

Chris Tang Ping-keung, the newly appointed chief of Hong Kong police, revealed the plan yesterday during a meeting with reporters, according to Sing Tao Daily.

Mr Tang previously told the press that the city's 31,000-strong force could not end the chaos on its own.