---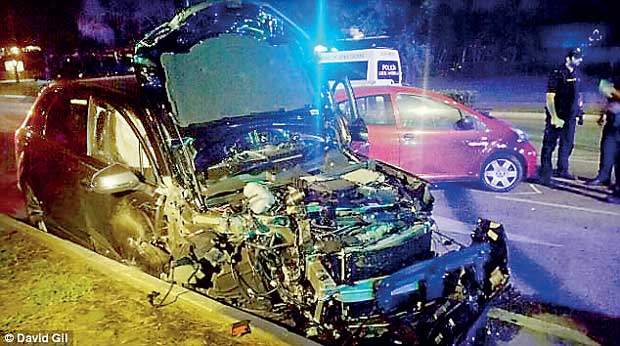 Spain, (Daily Mail, London), 29 May 2017- A British man has been arrested after mowing down pedestrians in the Costa del Sol holiday resort of Puerto Banus before smashing into several cars during a police chase.

The driver is believed to have been asked to leave the nearby Ocean Club after a fight.An eyewitness said
'I saw two people get hit and heard at least another six hit. It came out of nowhere.'

Six people were taken to the nearby Costa del Sol Hospital. One was being operated for a broken leg, another is believed to have suffered a possible fractured pelvis and a third arrived unconscious and is undergoing tests.

The driver then crashed into several cars by Marbella's Coral Beach area on the Golden Mile moments after leaving the scene at high-speed.A police source allayed fears of terrorism, saying: 'A man of British origin believed to have been driving under the influence of alcohol has been arrested.