---
REUTERS, 14th MAY, 2017- Emmanuel Macron took power as president of France on Sunday in a solemn ceremony heavy with tradition at the Elysee Palace and he pledged to work to heal divisions in society - a nod to the bitter campaign he fought to defeat a far-right leader.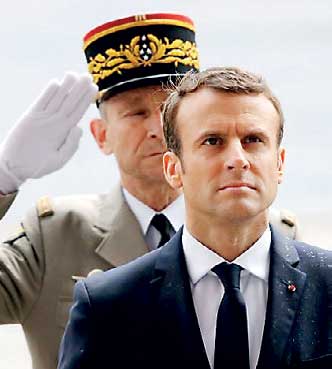 His inauguration marked a first for the world's fifth largest economy and founding member of the European Union, installing a 39-year-old centrist newcomer unknown to the wider public three years ago and who stands outside any traditional political grouping.

The former investment banker becomes the youngest post-war French leader and the first to be born after 1958 when President Charles de Gaulle put in place the country's Fifth Republic.

In his first word in office, he addressed himself to the fraught and fiercely contested election campaign in which he overcame the National Front's Marine Le Pen but which was a disappointment for almost half of France's 47 million voters.

Many people feel dispossessed by globalization as manufacturing jobs move abroad and as immigration and a fast-changing world blur their sense of a French identity.

"The division and fractures in our society must be overcome. I know that the French expect much from me.