---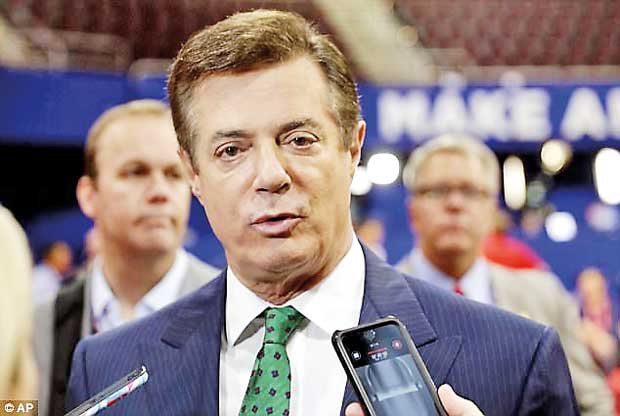 US, (Daily Mail), 19 September 2017 -
FBI investigators wiretapped formerTrump campaign chairman Paul Manafort in the months before and after the election and told him they plan to indict him, according to two sensational reports. CNN claims that Manafort was the subject of electronic surveillance under a secret court order in 2016 and the start of 2017 as part of an investigation into his ties to Russia. Separately, two prosecutors working for Special Counsel Robert Mueller told Manafort that they plan to indict him after a raid on his home in July, according to the New York Times.

It marks another two dramatic developments in Robert Mueller's probe into alleged Russian meddling in the election, and also comes after President Trump tweeted in March about alleged wiretapping of his phones. According to the CNN report, the FBI began investigating the Republican operative in 2014 because of his work with Party of the Regions, a centrist pro-Russia political party of Ukraine.

Manafort stepped down from the campaign in August of 2016 following reports that he accepted payments from when he worked in Ukraine for the Party of the Regions.