---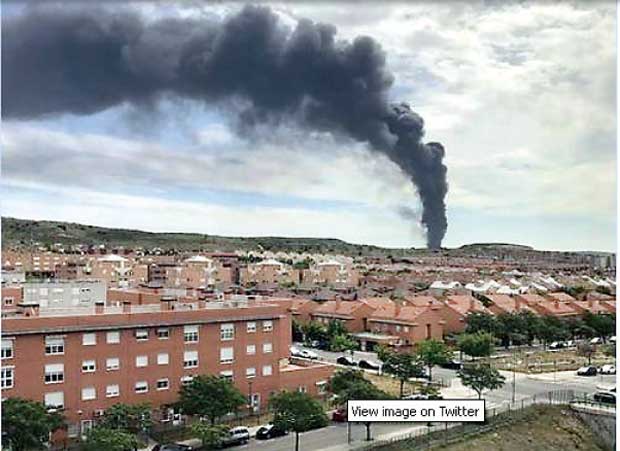 SPAIN, (rt.com), 4 May, 2017 -
Several explosions at a solvent factory close to the Spanish capital of Madrid have left 15 people injured, according to emergency services.

Huge columns of smoke can be seen billowing from the site. The factory is situated in Arganda del Rey, some 30km (19 miles) from Madrid. It's not yet clear what caused the explosions.

Emergency services have evacuated several buildings in the vicinity of the factory, including three schools and an institute of education.

Tele Madrid is reporting that three of the victims are seriously injured following several explosions at the Requimsa factory.

Spanish Minister of Health Jesus Sánchez Martos has said that one of the injured has suffered burns to 40 percent of his body while another victim has suffered burns to 30 percent.

Requimsa specializes in the treatment of hazardous waste and the factory is used for the treatment and recovery of solvents.

According to a tweet from the emergency services, the air quality measured after the blasts at a station in Arganda indicates normal readings.