---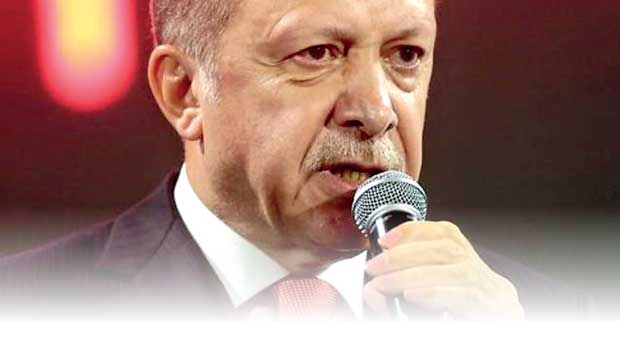 Turkish President Recep Tayyip Erdogan vowed Saturday to carry out harsh measures against alleged putschists, stressing he would seek to bring back the death penalty, during a mass rally on a bridge in Istanbul attended by hundreds of thousands.

"Those traitors will always be remembered with hatred," Erdogan said, adding that Turkey "never hesitates to crush the heads of those who betray."

He also pledged to "rip off the heads of these traitors first," referring to terrorists, in the speech, which was laden with Islamic references and strong criticism of the opposition.

Erdogan added that prisoners arrested in connection with the coup would now wear a "Guantanamo"-style uniform to court, referring to the controversial US prison camp in Cuba.

The speech on the Bosporus Bridge, which was renamed Martyr's Bridge last year and was one of the main battlegrounds of the 2016 coup, took place in front of thousands of people waving Turkish flags.
Erdogan also took part in late-night commemorations in the country's capital for those who died in the attempted coup, while opposition parliamentarians boycotted the event.

In Ankara, Erdogan stressed he would sign a bill to reinstate capital punishment if one was presented to him. If such a measure were to be debated and passed by parliament, he would sign it without hesitation, the Turkish president said.
Istanbul/Ankara (dpa),
16 July 2017