---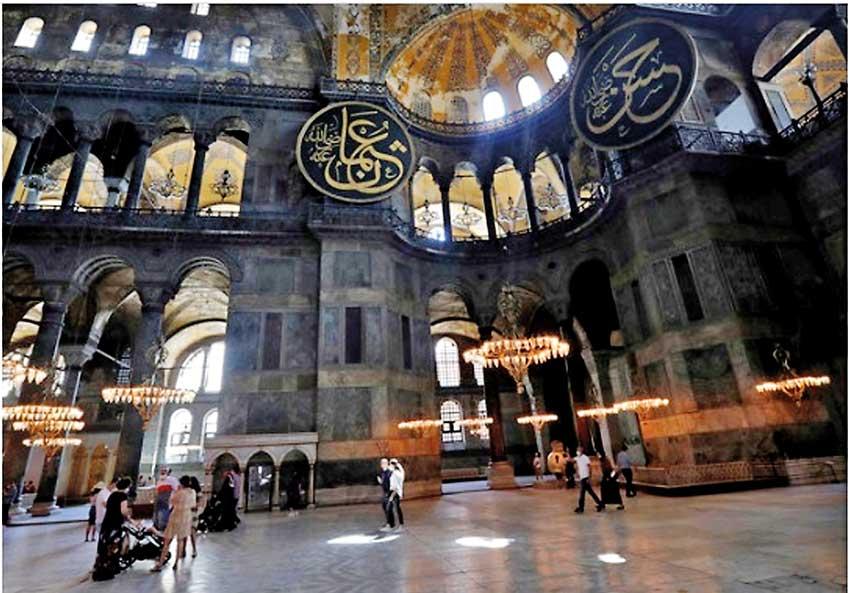 Turkey, (rt.com), 10 Jul, 2020 - Turkish President Recep Tayyip Erdogan has signed a decree opening the world-famous Hagia Sophia as a mosque, after a court ruled that its conversion to a museum in the 1930s was unlawful.

The court ruled on Friday that the 1934 decree converting the ancient Byzantine cathedral into a museum was not lawful. Immediately after the ruling, Erdogan shared a copy of a decree on Twitter, mandating that the site be turned over to the country's religious directorate and reopened for worship.

Dating back to the 6th century, the Hagia Sophia is one of the most visited cultural sites in Turkey, as well as a UNESCO World Heritage Site.

UNESCO has expressed concern over Erdogan's vision for the historic structure, noting in a statement on Friday that the building has a "strong symbolic and universal value."

Even before his decree was issued, the Turkish president's plan was condemned by leaders of the Russian and Greek Orthodox churches, who warned that it would