---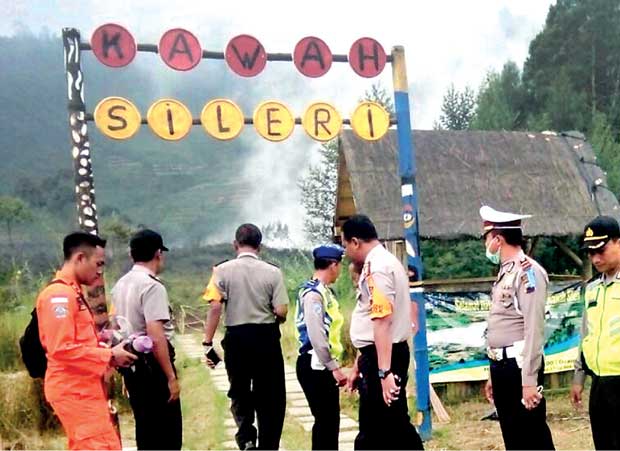 JAKARTA, (AFP), July 2, 2017 - The helicopter had four navy officers and four rescuers on board and reportedly crashed into a cliff about three minutes before arriving at Dieng Plateau, where one of the volcanic craters erupted Sunday. The blast of the Sileri Crater injured at least 10 people.

All eight bodies have been recovered from the crash site and identified, the head of the agency, Muhammad Syaugi, told AFP.

The chopper was on a mission to oversee the situation in Central Java, where a volcanic crater erupted at the Dieng Plateau on Sunday afternoon.

About five people were lightly injured when the Sileri crater spewed cold lava, ash and mud as high as 50 metres (164 feet) into the sky, with officials quick to deploy officers to clear the popular tourist area.