---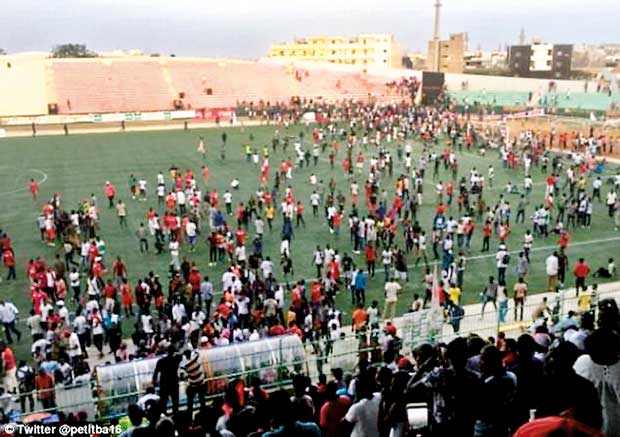 Senegal, (Daily Mail), 15 July 2017 -
At least eight people have been killed in a stampede at Senegalese football match.

Violence erupted between rivals fans at the cup final in Dakar today.

A wall collapsed at Demba Diop stadium as people attempted to leave after the game between local teams Ouakam and Stade de Mbour. Police fired tear gas at clashing supporters from both teams who were throwing projectiles, and panic spread in the stadium leading to a crush.

At least 49 were seriously injured in the confusion, while firefighters were on the scene along with large numbers of ambulances.Senegal's safety record at large gatherings has been heavily criticised this year after the death of dozens of people at a religious retreat in April when a fire ripped through makeshift shelters.

Deadly stampedes at football matches have been common in Africa, where safety standards are low.