---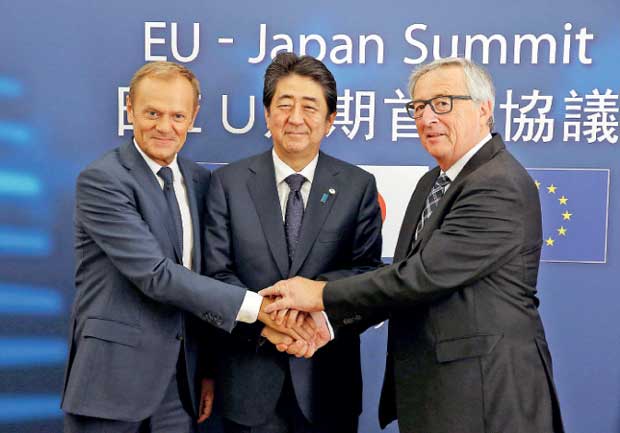 By Jonathan Stearns
(c) 2017, Bloomberg · Jul 06, 2017 -
European Union and Japanese leaders endorsed a preliminary free-trade agreement as they seek to counter Donald Trump's protectionist stance during his second trip to Europe as U.S. president.

EU President Donald Tusk, European Commission chief Jean-Claude Juncker and Japanese Prime Minister Shinzo Abe gave their blessing to an accord that would eliminate 99 percent of tariffs between the two partners, expand markets for services and public procurement, and bolster regulatory cooperation.

The political green light on Thursday in Brussels came a day after negotiators for both sides reached a breakthrough over food and car exports, which had been sticking points since talks started in 2013.