---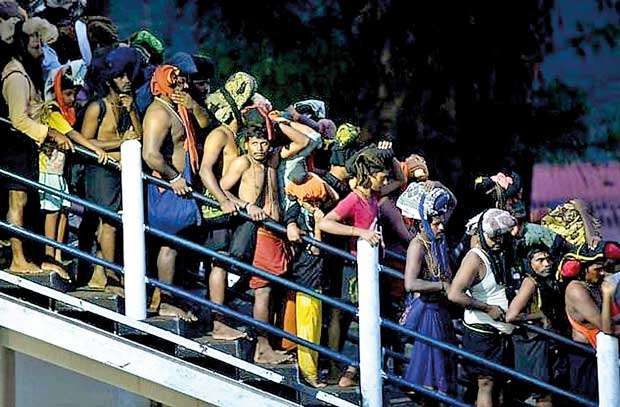 PAMBA AFP Nov19, 2018 - Indian police arrested 68 people taking part in protests around a controversial Hindu temple ahead of a Supreme Court ruling Monday on whether it should be given more time to let women enter.

The Sabarimala temple in the southern state of Kerala has become a major battleground between Hindu radicals and gender activists.

Tens of thousands of pilgrims have thronged to the hilltop shrine since it reopened Friday amid unprecedented security. "We arrested 68 devotees after overnight protests around Sabarimala," V.N Saji, assistant commissioner of Kerala police, told AFP. The region has been increasingly tense with Hindu organisations and Prime Minister Narendra Modi's Bharatiya Janata Party (BJP) opposing the Supreme Court order to let women in the temple.