---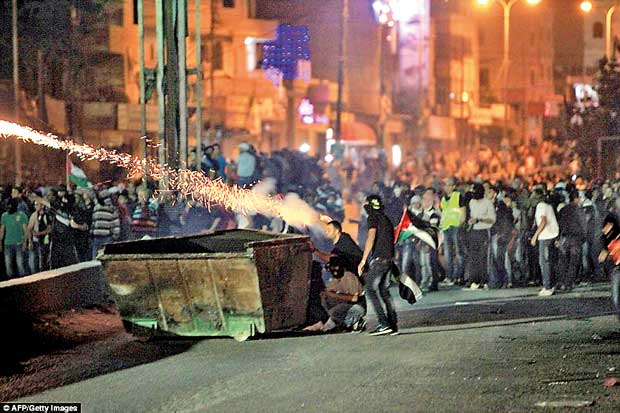 DPA, 18th JULY, 2017- President Mahmoud Abbas' Fatah party has called for a "Day of Rage" as 50 Palestinians were wounded in overnight clashes with Israeli police near a Jerusalem site holy to Jews and Muslims, the Red Crescent reported on Tuesday.

Fifteen of the injured had been hit by rubber bullets, the Red Crescent said.

The "Day of Rage" is set to take place on Wednesday over new security measures introduced at the weekend by the Israelis after police were attacked at the site, known to Muslims as the Noble Sanctuary and to Jews as the Temple Mount.

The Hamas and Islamic Jihad movements have also called for protests in the West Bank and Gaza Strip over the new security measures, which include metal detectors and turnstiles at the entrance to the site.

Jerusalem Grand Mufti Mohammed Ahmed Hussein criticized the new measures as altering the status quo, which gives Muslims religious control over the site and permits Jews to visit but not pray there.
The Palestinians fear Israel is trying to retake control of the site by stealth. Prime Minister Benjamin Netanyahu stressed on Friday that he did not want to alter the status quo.

The site is sacred to both religions, as it houses the al-Aqsa Mosque and the Dome of the Rock shrine, Islam's third holiest site after Mecca and Medina, but also the ruins of the Biblical Jewish Temple. Questions about control of the site frequently lead to outbursts of fighting.

On Friday, two Israeli police officers were killed and another injured after three men opened fire on security officers working at the site. The attackers, believed to be Israeli Arabs, were also killed. Israel then closed off the area, preventing Friday prayers at the al-Aqsa Mosque.