---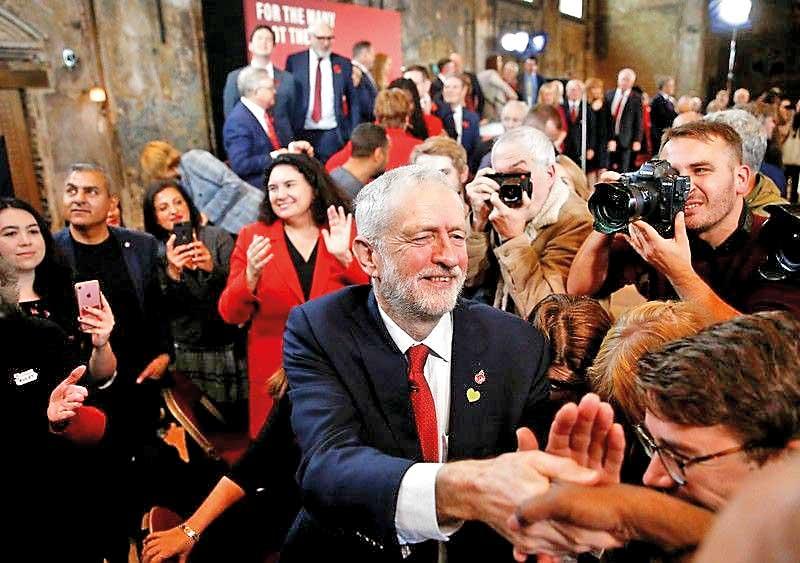 Britain's opposition Labour Party launch event for the general election campaign in London
LONDON REUTERS, 31 Oct, 2019- Opposition Labour leader Jeremy Corbyn took aim at tax dodgers, dodgy landlords, bad bosses and big polluters on Thursday, launching an election campaign with a promise of "real change" in Britain.

Corbyn told a crowd packed into a London arts centre that Labour was ready to oust Prime Minister Boris Johnson's Conservatives at an election on Dec. 12.

With an election agreed earlier this week, both Labour and Boris Johnson's governing Conservatives have been quick to start campaigns for an election which will be largely shaped by Britain's long-delayed departure from the European Union.

But Labour hope to move the narrative away from Brexit and focus on their plans to pump money into Britain's struggling health, education and police services and nationalise its "rail, mail and water".

"Together, we can pull down a corrupt system and build a fairer country that cares for all," Corbyn said.