---
AFP May31, 2018-China on Thursday rejected accusations from top US officials that it seeks hegemony in Asia and is pushing militarisation in the South China Sea. Outgoing US Navy Admiral Harry Harris, set to become Washington's ambassador in South Korea, had said Wednesday that while North Korea posed the most imminent threat to the United States, China's "dream of hegemony in Asia" was his country's biggest long-term challenge.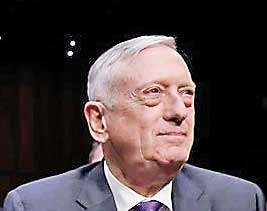 The comments were not surprising, Chinese foreign ministry spokeswoman Hua Chunying told a regular press briefing on Thursday, given that "those who seek and indulge in hegemony will always think that others are coveting their own hegemony".

But "no matter how developed China may become, it will never seek hegemony or engage in expansion," she added.

Defence Secretary Jim Mattis had vowed Tuesday that the US would keep confronting China over its territorial claims in the South China Sea -- where Beijing has established a significant military presence on contested islands.

US diplomats and foreign nations alike were "very concerned about this continued militarisation" in the region, he told reporters.

But Hua termed Mattis' comments "rather ridiculous".