---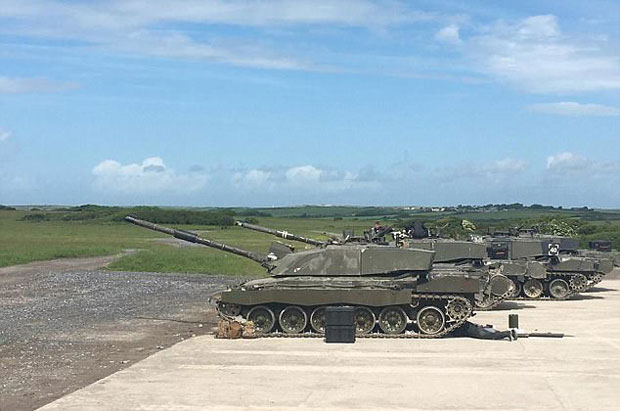 (Daily Mail), 15 June 2017 - -The Ministry of Defence today issued a 48-hour global ban on the firing of tank shells after two soldiers were killed and two more injured when ammunition exploded.

A round exploded in a Challenger 2 tank's turret which caused the vehicle to explode at the Castlemartin Ranges in Pembrokeshire, Wales.

Mr Ellwood said tonight: 'It is with great sorrow I can confirm the death of a second soldier from the Royal Tank Regiment following yesterday's incident at Castlemartin Ranges.' The tragic incident on Wednesday afternoon happened during a 'live-fire' exercise at the only UK Army range used for direct-fire live gunnery assignments. The first deceased soldier, who has not been named, was airlifted to Morriston Hospital in Swansea but later died. At least two others were injured but their condition was not revealed by the Ministry of Defence.

Neither of the dead have been named.