---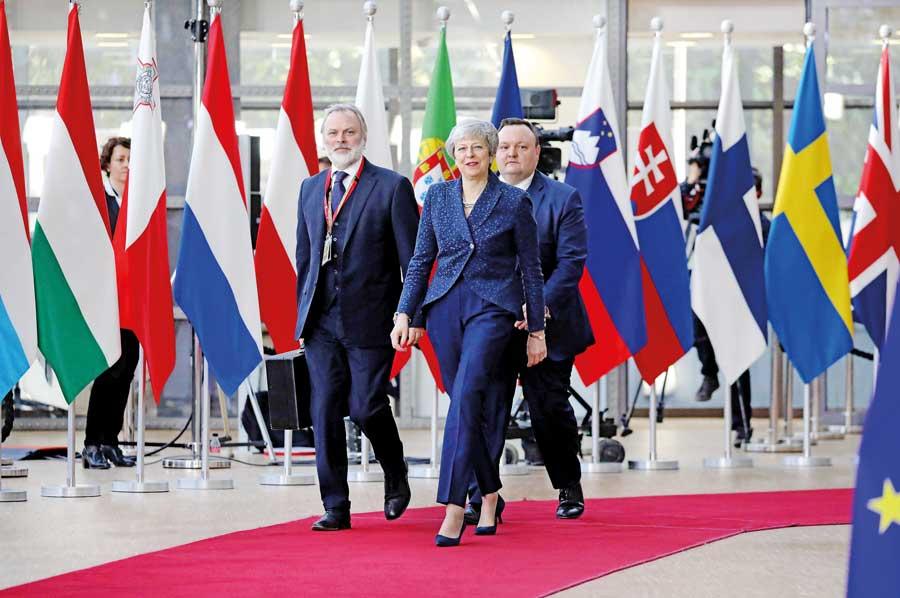 BRUSSELS - A humbled, even humiliated British Prime Minister Theresa May came to Brussels on Thursday not to dictate the terms of her country's exit from the European Union, but to plead for delay - to ask, not to demand, terms for a brief extension of its departure.

Ahead of the meeting of EU leaders - a nail-biter that was expected to begin mid-afternoon and could stretch late into the Belgian night.

Attitudes appeared to be hardening against Britain. Even some EU anglophiles who once held out hope Britain would change its mind and stay in the union were snapping that the sooner the door slams on British membership, the better.

It was clear that Britain has not taken back control from Europe, as the hardline advocates of Brexit envisioned. May arrived not as supplicant, but as less than an equal.

May on Wednesday asked to delay the U.K. departure date until the end of June, wanting to use the extra time to pass a divorce deal. The Europeans want her to pass the deal before granting her a delay, potentially leaving a final decision until just hours before Britain would otherwise leave on March 29. German Chancellor Angela Merkel said that EU leaders would likely approve May's request for a three-month extension, as long as the British parliament approves the divorce agreement.

By Michael Birnbaum, William Booth (c) 2019, The Washington Post ··
Mar 21, 2019