---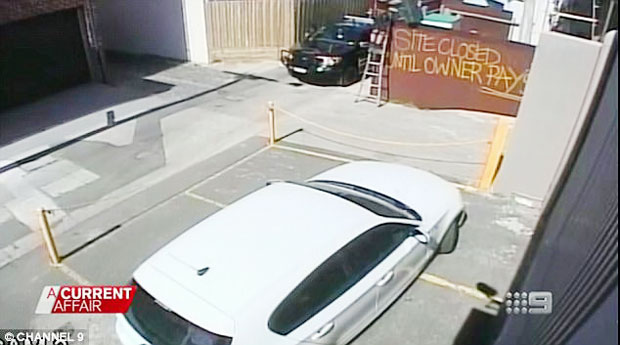 (Daily Mail, Australia), 1 June 2017 - A Melbourne builder has avoided jail but had to pay $80,000 to a couple, after he used a chainsaw and sledgehammer to destroy the building site he was working on.
Kitchener Crespin, also known as 'Kitch' destroyed the partially-built home in Glen Iris after the couple sought legal advice over his demands for extra money, reported Nine News.
The couple had a $250,000 contract with Crespin and had already paid him an extra $100,000 when he reportedly asked them for more money.They refused and told him they were getting some legal advice.

Less than two weeks later CCTV footage caught Crespin using yellow spray paint to write 'Site closed until owner pays' on an exterior wall of the partially-built home.He then went on a six-day rampage, filmed dragging a chainsaw in and out of the construction site, before a neighbour called the police.