---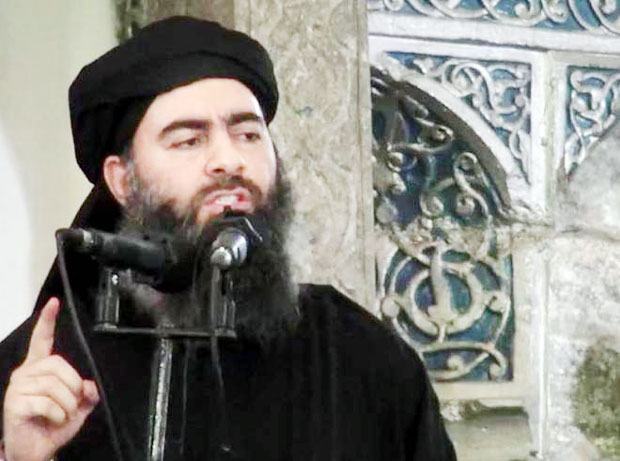 CAIRO,
September 28, 2017 -
Islamic State leader Abu Bakr al-Baghdadi exhorted followers on September 29 to stand fast and keep fighting in his first purported audio communication in almost a year during which his jihadist group lost much of its self-proclaimed "caliphate".
The audio, partly dedicated to religious scriptures, came after several reports Baghdadi had been killed. His last recording was in November 2016, two weeks after the start of the battle to recapture the city of Mosul from Islamic State (IS).
The date of the 46-minute recording, released via the al-Furqan news organisation, was not clear. But in it, Baghdadi makes an apparent reference to recent events including North Korean threats against Japan and United States and the recapture two months ago of Mosul by U.S.-backed Iraqi forces.