---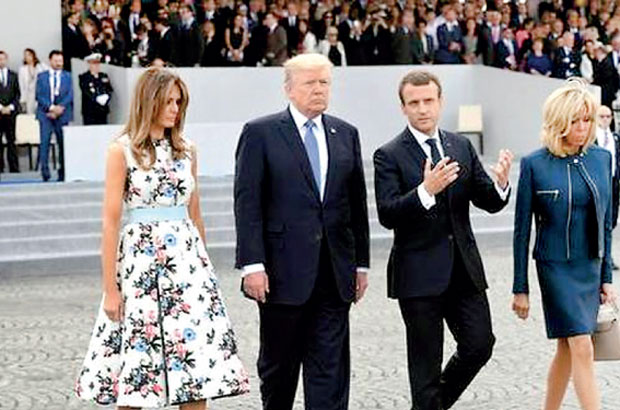 SYDNEY, (The Hindu), July 16, 2017 - Australian Foreign Minister Julie Bishop on Sunday criticised comments by U.S. President Donald Trump on French first lady Brigitte Macron's appearance.

"You're in such good shape," Mr. Trump was filmed on Thursday telling her during his first state visit to France.

"I wonder if she could say the same of him?" Ms. Bishop told the Australian Broadcasting Corporation, when asked whether she would be flattered or offended if the comment were directed at her.

"I'd be taken aback, I think. It's a rather interesting comment to make," she said.