---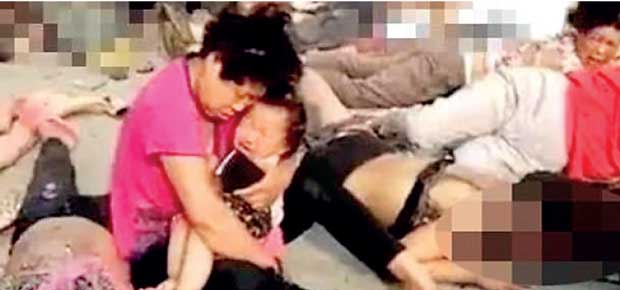 An explosion has struck the entrance to a kindergarten in eastern China killing seven and injuring 66.
The blast struck at 4.50pm today at Chuangxin Kindergarten in Feng County, Xuzhou as parents were waiting for their children to finish school.

Video footage caught the moment the explosion occurred. According to state media, two people died at the scene while five died later in hospital. Nine people are said to be in a critical condition.

An official at the police station in Fengxian county told AFP that the cause of the blast was under investigation.

A local shop owner told Sohu: 'At around 5pm, we heard a blast and thought it might have been a gas explosion at a nearby food vendor. Many people could be dead.'

The cause of the blast is not yet known.
China, (Daily Mail), 15 June 2017 -