---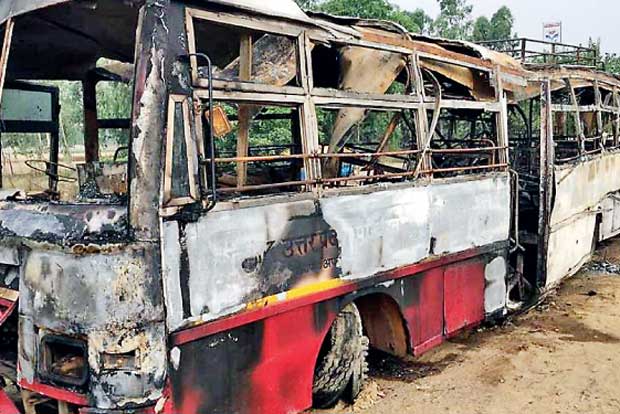 NEW DELHI AFP June5, 2017- At least 22 people died when they became trapped in a bus that caught fire after it collided with a truck in northern India on Monday.

Police said the doors of the government-run bus jammed in the collision, trapping the passengers insiders as it caught fire after the fuel tank burst.

Some passengers were able to escape by breaking the windows, but police found 22 charred bodies inside the bus once the blaze was finally extinguished.

Authorities have launched an investigation into the accident in Bareilly, a town in the northern state of Uttar Pradesh.

"The case is under investigation and the cause of the accident and subsequent burning of the bus will be looked into," Bareilly traffic police chief Om Prakash Yadav told AFP.

India has some of the world's deadliest roads with more than 230,000 fatalities annually, according to the World Health Organization.

Transport analysts attribute the huge number of accidents to poor roads, ill-trained drivers and reckless driving.