---
REUTERS, 18 August, 2017 - Police killed at least 13 people in Manila on the third night of an escalation in President Rodrigo Duterte's ruthless war on drugs and crime, taking the toll for one of the bloodiest weeks so far to 80, Reuters witnesses and media reported on Friday.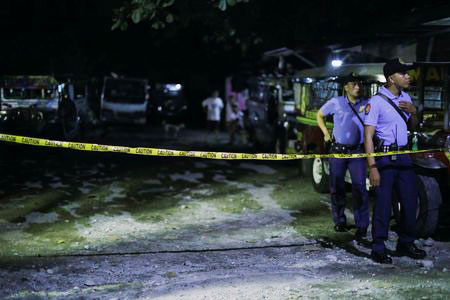 Earlier this week, 67 people were gunned down and more than 200 arrested in Manila and provinces adjoining the Philippines capital, in what police described as a "One-Time, Big-Time" push to curb drugs and street crimes.

A team of Reuters journalists went to five communities in Manila on Thursday night, where four men died in shootouts with undercover police in drug 'buy-bust' or sting operations.

Police prevented the journalists from getting near the scene in the northwestern neighborhood of Caloocan but they saw three body bags being taken from a maze of narrow alleys.