---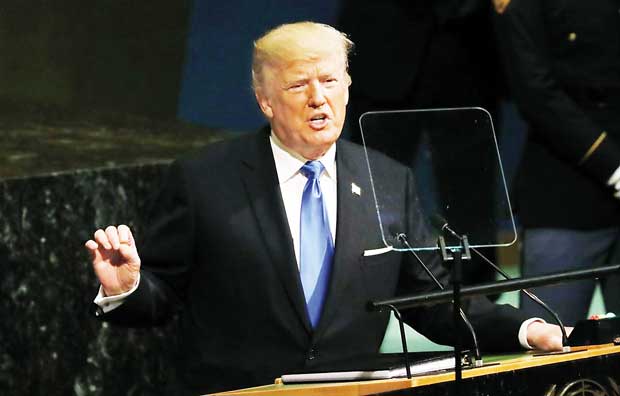 REUTERS, 19 September, 2017
U.S. President Donald Trump said on Tuesday that the United States will be forced to "totally destroy" North Korea unless Pyongyang backs down from its nuclear challenge, mocking North Korean leader Kim Jong Un as a "rocket man" on a suicide mission.

Loud murmurs filled the green-marbled U.N. General Assembly hall when Trump issued his sternest warning yet to North Korea, whose ballistic missile launches and nuclear tests have rattled the globe.
Unless North Korea backs down, he said, "We will have no choice than to totally destroy North Korea."
"Rocket man is on a suicide mission for himself and his regime," he said.
North Korea's mission to the United Nations did not immediately respond to a request for comment on Trump's remarks. A junior North Korean diplomat remained in the delegation's front-row seat for Trump's speech, the North Korean U.N. mission said.