---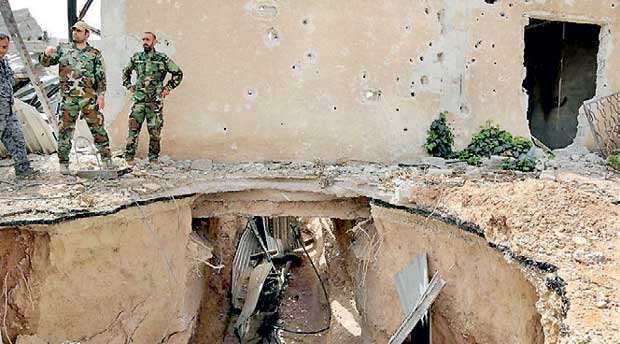 HINDUSTAN TIMES, 15th MAY, 2017- Dawn air strikes on a Syrian border town in the Islamic State-held eastern province of Deir al-Zor killed 23 people, most of them civilians, a war monitoring group said on Monday.

The Syrian Observatory for Human Rights said jets thought to belong to the US-led coalition hit the town of Al-Bukamal near the border with Iraq.

The warplanes struck near a residential area and a mosque, wounding dozens more, the Britain-based monitor said.

The Islamic State-linked media outlet Amaq said coalition strikes killed 15 people and wounded 35 others in Al-Bukamal.

A spokesman for the US-led coalition against Islamic State could not immediately be reached for comment.

Islamic State holds most of Deir al-Zor province, apart from an enclave at the centre and a nearby air base that Syrian government forces control.