---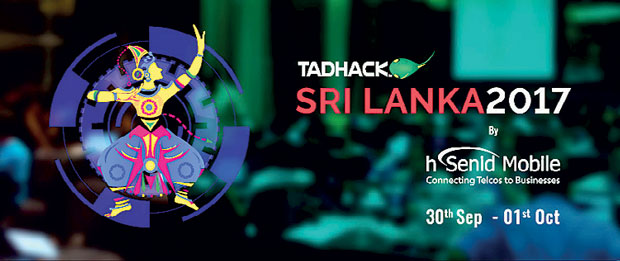 It is time once again for TADHack Global, the annual meeting place for telecom application developers around the world to innovate and inspire. Locally powered by hSenid Mobile Solutions, TADHack Sri Lanka will be hosted for the fourth consecutive year in Colombo from the 30th of September to 1st October.

TADHack is primarily for telecom application developers who get together to innovate, code, learn and share using telecom tools and technologies. "This year we expect 100 developers to participate from Sri Lanka and to aim to win part of the US$ 45,000 prize pot," said Dinesh Saparamadu, CEO of hSenid Mobile Solutions, a partner for TADHack Global and organiser of TADHack Sri Lanka. "This is an ideal opportunity for developers, entrepreneurs and start-ups to participate and be eligible for future funding as well as international exposure," he said adding that previously, post TADHack, several university students who came up with exceptional apps were selected to present to a global platform.

One of the rules in this contest stipulates that Sri Lankan participants create their telco apps using the hSenid Mobile APIs. hSenid will be conducting a series of webinars to guide developers on the processes of using hSenid Mobile APIs and other new technologies like Internet of Things (IoT).
Apart from the 24-hour coding and developing that is to be expected, hSenid Mobile Solutions has, like previous years, organized entertainment to break the tedium and make it a fun event.