---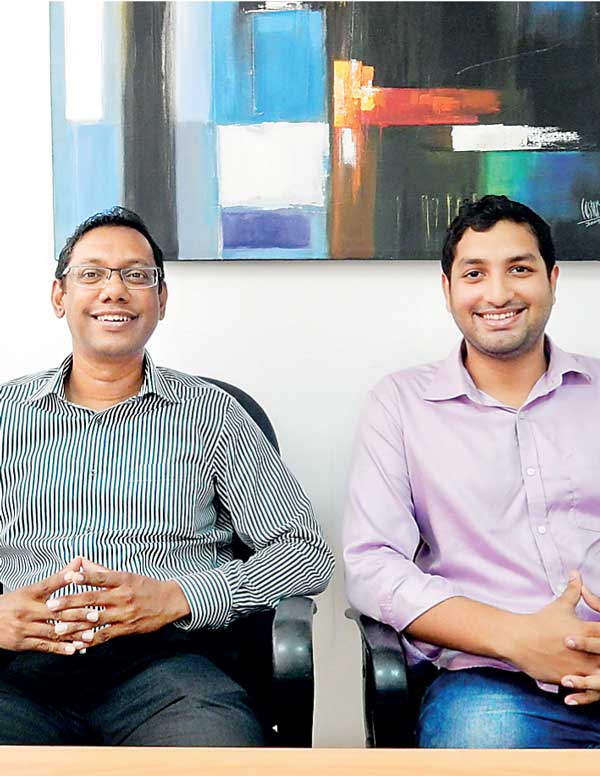 As Sri Lanka climbs the Global Services Location Index of the world's leading services outsourcing destinations, Sushena Ranatunga advocates for local entrepreneurship. Sushena who owns and operates three of Sri Lanka's leading software companies, Creative Solutions, Cambio Healthcare Systems and Four Corners Lanka, believes it is high time that our focus shifted from product contribution toward product invention and IP ownership.

"I remember many years ago I saw a presentation on Sweden,"Sushena recounted. "What stuck with me the most is that they have a population of 12 million and the amount of multinational companies they have is impressive: Skype, Ikea, Volvo, Tetrapack, to name a few. We have a population of 20 million andso many brilliant people. Also, we are geographically close to some of the world's fastest-emerging economies, so why can't we do something like that? "

Grabbing attention
As it turns out, we can. It was one such brilliant young man that caught Sushena's attention in 2011. Sheran Corera was 22 when he walked into Creative Solutions to seek funding for his startup. His idea was deemed a miss, but Sheran's ambition impressed the company directors who instead of funding offered him employment. He refused and instead accepted a consultancy grant by the University of Sri Jayewardenepura to help them improve their approach to e-learning. Amid the unsophisticated features and boring content of the available e-learning platforms, his light bulb lit up again.

"In life you are presented with many different opportunities and it's upto you to use them," said Sheran. "I was 22 back then and I thought:"why not build my own solution?!" And so I took this as a new opportunity to start my own business."

That is how he started developing his award-winning e-learning platform LayUp. He revisited Sushena's job offer eager to learn more about business management and gather resources to realize his new vision.
He was a company CTO by day, researcher in the evening and product developer by night, and he invested everything he learned and earned into LayUp.

"Every morning he would comein with red eyes because at night he had been working on his own project," Sushena remembered. "So we invited him to present his product to us to see if we could help him take it to the market."

Creating LayUp
This project was a hit.Sheran and the directors of Creative Solutions founded Creative e-Learning and officially introduced LayUp to the market. The solution impressed the likes of HNB, MAS Holdings and ExpoLanka Freight who became one of the first customers.

In January this year, the platform welcomed its first international client Pagero AB, surpassed 15,000 paying users and$1 million in signed contracts.
LayUp then won the Seedstars Colombo competition and became the country's first representative at the 2017 Global Seedstars Summit in Switzerland.
"Synergy - with his strengths and ours [Creative Solutions'] put together, we are going a long way," commented Sushena. It was by no means an easy path to success, but this "synergy"has helped a young ambitious entrepreneur reach new heights. It has also produced a product that is likely to reposition Sri Lanka as an IT innovation hub, rather than a leading outsourcing destination.

Finally, itopeneda long overdue discussion on whether weare investing our skills wisely and whether weare giving enough support to local entrepreneurship."There is still much more opportunityout there," said Sushena."We just need to see it or givesupport to those who do."

"Our journey with LayUp's testifies to the power of synergy," Sushena added."By combining creativemindswith the tenacity to succeed, and providing them with the necessary mentorship, infrastructure and support, we can build local entrepreneurship to a level that can redefine our success in the global
software space."