---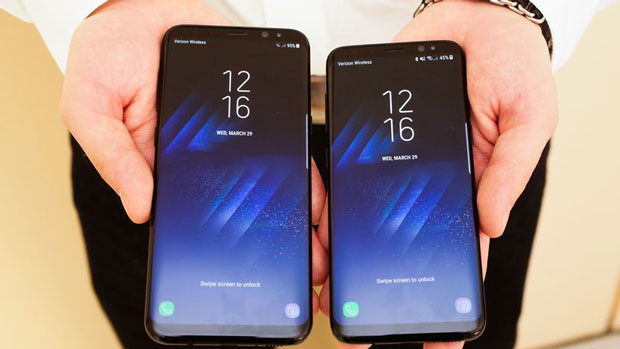 Samsung Sri Lanka introduced the stylish and feature-packed S8 and S8 Plus to the Sri Lankan market with a mega launch last month. Already, S8 and S8 Plus have been well received in the country with exceptional results, said Samsung Sri Lanka Managing Director
Youngmin Shin.
"Samsung Galaxy S8 and S8 Plus have exceeded all expectations with outstanding sales," he said.
"We are happy to note that the consumers have responded well to the innovative features of S8 and S8 Plus, making use of the opportunity to acquire one of the world's most cutting-edge smartphones in
the market."
The extraordinary technological superiority of the S8 and S8 Plus such as the bezel less infinity display, state-of-the-art camera, always on display, the capacity for wireless charging, power-packed performance and its superior entertainment capacity have been major factors in the series registering remarkable growth in the market, he adds. The fact that S8 and S8 Plus are equipped with the gold standard in global mobile security has also contributed to its performance.
"The Galaxy S8 and S8 Plus from Samsung have taken the consumer to a new and heightened level of connecting with the smartphone of tomorrow. With a powerful visual element that presents unlimited possibilities and high-tech features, the S8 and S8 Plus are truly unique products that capture the essence of Samsung's futuristic technology."
The S8 and S8 Plus are based on a promise of unlimited possibilities and combined with multiple applications and apps, S8 and S8 Plus have broken the limitations of the smartphone of the future, he reiterated.
"The design and presentation of S8 and S8 Plus capture the imagination of the user, with greater input that takes into account user needs, simplifying yet making a powerful statement with a minimalist approach," he said in conclusion.