---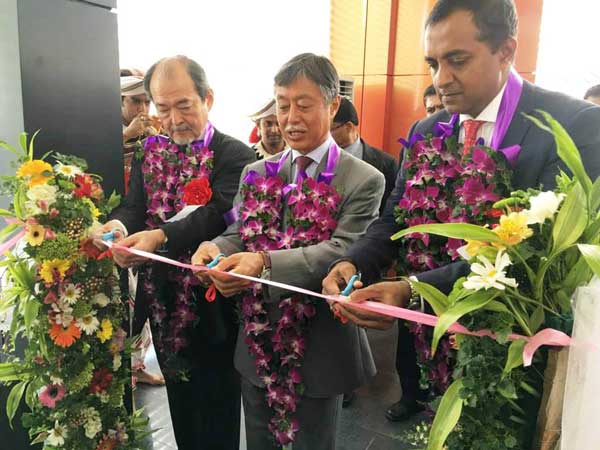 Ambassador Suganuma cutting the ribbon
A leading Japanese IT company, Metatechno opened a new IT higher education institution under the name Lanka Nippon Biztech Institution (LNBTI) in Maharagama recently.

This institution is established by the collaboration of Metatechno and a Sri Lankan company, hSenid International and is unique because it not only teaches software engineering and computer science but also Japanese language and Japanese business culture, opening up possibilities for students to work in companies worldwide.

One of the main advantages of studying at the LNBTI is the potential of securing immediate employment opportunities in Sri Lanka or Japan. hSenid International too has offered to provide several internship opportunities for the LNBTI students during their final year of study.

Japanese Ambassador to Sri Lanka Kenichi Suganuma graced the opening ceremony as the chief guest. Speaking at the event, the ambassador said, "It is significant that LNBTI aims to develop human resources by teaching not only IT-related subjects but also practical Japanese language proficiency and knowledge about Japanese company's business culture. This is both an innovative project of business expansion and a provision of higher education to youth in Sri Lanka by Japanese companies. I am sure that this establishment would contribute to further promotion of the friendship and economic relationship between Japan and Sri Lanka."