---
Epic Technology Group, Sri Lanka's premier technology conglomerate, established its operations at the Global IT (GIT) Park, Minami Uonuma City, Japan on the 23rd of August.
This comes as part of the company's strategic global expansion program. In this strategic move, Epic established its first office in Malaysiain 2010. Epic has also planned to diversify further in the region by setting up its operations in Singapore before end of this year making it a total of three international offices by end 2016.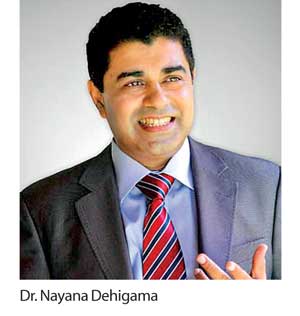 Speaking at this historic and land mark event in Uonuma, Japan, Dr. Nayana Dehigama, the Executive Chairman and Managing Director of Epic Lanka said "I am indeed humbled and happy that we have been able to hoist the Sri Lankan flag here at the Global IT Park in Japan. Many asked me as to why we chose to move to Japan when Japan is considered a highly challenging market to enter due to cultural and quality compliance barriers. The decision was quite simple to us. During our research, we realized that even though Japan is far ahead in developing precision technology, they are yet to be the best for adopting disruptions especially in the banking and finance industry.
Epic being a highly innovative company that creates disruptive technologies and Japan being in the forefront of precision technology development, we realized that combining and harnessing each other's competencies could create great opportunities for both. At the same time, we must not forget the fact that Japan is the third largest economy in the world, and it is a nation that embraces advanced technology in the day to day life well before others. We were convinced that there is a huge demand and business potential in Japanese markets for our products and services if we join hands with Japanese technology companies to co-create. Wealso want the Japanese people to get firsthand experience of Epic's innovative and disruptive solutions mainly in the FinTech domain" he added.
Today, Epic is an award winning Technology Leader of international repute that 'bridges humans and technology' through innovative solutions. With an unprecedented number of national and international accolades won over the past years that includes the highest number of awards won by a single company at the National Best Quality Software Awards for 5 years, National Business Excellence Award in ICT for 3 consecutive years, the first and only gold award at APICTA for Sri Lanka shows technology dominance, product supremacy and entrepreneurial excellence of Epic.