---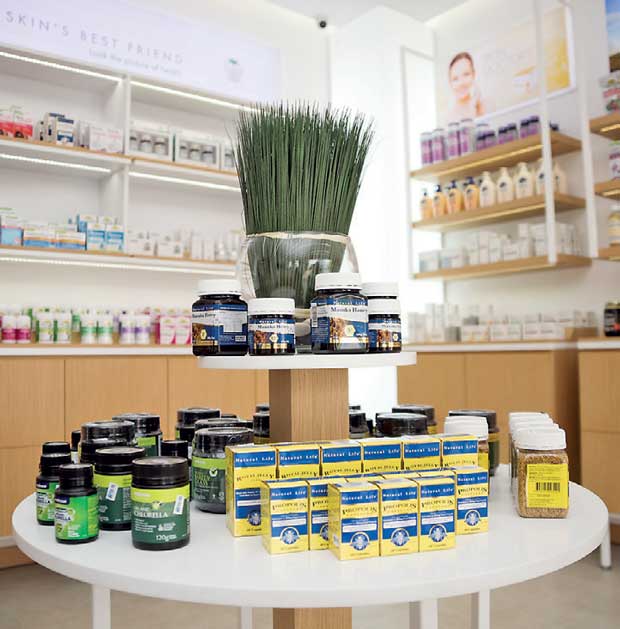 Vitawell, Sri Lanka's first specialist nutraceutical company, recently launched its second store in Nawala-Rajagiriya; in its efforts to enhance the offer of 'whole body nutrition' to a wider customer base.
"Whilst our store in Liberty Arcade continues to cater to customers in Colombo, we hope to create greater accessibility of our brands to customers in the Nawala, Rajagiriya and Battaramulla areas through our store on 570, Nawala Road, Rajagiriya, noted Managing Director of Vitawell, Roshini Galappatti.
The new store offers a range of vitamins and supplements for the entire family, with gummy vitamins for kids- Australia's No. 1, 'kids smart vita gummies' brand -, teens, men, women and 50+; a range of omega oils from triple strength fish oils, krill and calamari oils, to high DHA advanced learning formula's for kids.
The store also offers unique formulations such as anti-stress multivitamins, letter vitamins, beauty multivitamins, pre and probiotics, unique joint support formula's, anti-oxidants, amino acids, minerals, meal replacements such as the brand 'SlimRight' and many other weight management products. On offer is also a range of all-natural, vegetarian supplements for liver health, prostrate health, diabetic nutrition, hair, skin & nail formulas, biotin and supplements for menopause relief.
The store also features a unique collection of 'super foods' ranging from manuka honey, spirulina, matcha green tea, acai berry powders, chlorella, wheatgrass, barley grass, maca root powders, organic kiwi cider vinegar and apple cider vinegar, nut butters and flax seeds.
"We are very focused on offering products that are the best in the global market in terms of product quality and purity. With this in mind we introduced Balance Sports Nutrition which is a WADA (World Anti-Doping Authority) certified natural range of sports supplements from New Zealand, for real sports persons. The new store carries the Balance range", noted ' Galappatti.
Vitawellis, are the exclusive distributors in Sri Lanka for Nature's Way, Naturopathica, Promensil and SkinDoctors brands from PharmaCare Laboratories of Australia, Sport nutrition brand Balance from Vitaco of Australia, Boutique-styled, organic brand Lifetime Health, also from Australia, Futurebiotics & Bronson Labs brands from the United States as well as Oxford BioLabs from the United Kingdom and Crystal Tomato from USA.
"We believe that Sri Lankan consumers are becoming more conscious of the need to maintain good health and that is what inspires us to offer accessibility to authentic global brands that thousands rely on across the world", noted ' Galappatti.