---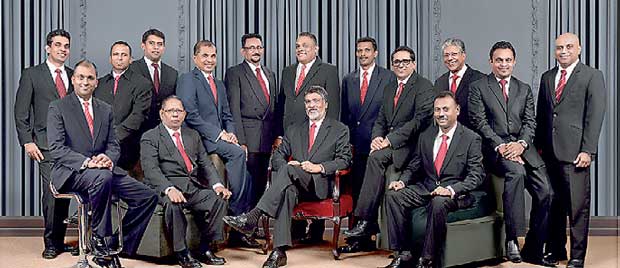 The Sri Lanka Chamber of Medical Devices Industry recently appointed its new board for the
year 2017.
Comprising of 47 members representing the medical devices industry in Sri Lanka, the new board will be responsible for policy initiatives and dialogue between the industry stakeholders, government health officials and the general public.
Leading the new board is Saman Hulangamuwa (Managing Director of Diligence Healthcare) while Dilranjan Jacob and A.R James will support his as Vice-Presidents. Erandajith Ranasinghe is the new Secretary while Saman Peiris will assist him as Assistant Secretary. The post of Treasurer is held by NiranjanSelvadurai. Immediate Past-President T. Sayandhan, Indika Rajakaruna, Mohan Raj, Samantha Seneviratne, Vijith Madampe, Milinda Mallikarachchi, Tilak Fernando, Shiran de Mel and Sanjeeva Samarasinghe also represent the SLCMDI committee for 2017.
Established in 2015, the SLCMDI was formed with the intention of specifically representing the fast-growing innovative industry of medical devices and equipment and addressing their own issues. Their main objectives are to promote medical devices of the highest quality, cooperate with all stakeholders connected with the healthcare industry, enhance and foster relationships among members, function as a moderator for dispute resolution among members, set ethical guidelines for the promotion and sales of medical devices, encourage local production of devices, and act as a mediator between the industry and government healthcare officials in the implementation of regulations in respect of medical devices and cosmetics.
As a part of its extensive action plan to uplift the medical devices industry in Sri Lanka and to enhance healthcare services, the SLCMDI will hold a special workshop and seminar together with the Ministry of Finance in June this year. The seminar will focus on the topic: "The national procurement guidelines and its impact on the medical devices industry".
The Chamber is also working closely together with the Ministry of Health, State Pharmaceuticals Corporation, Medical Supplies Division and the Biomedical Engineering Division of the Ministry of Health to introduce dedicated tender guidelines for medical devices and with the National Medicines Regulatory Authority to introduce online submission of
registration files.