---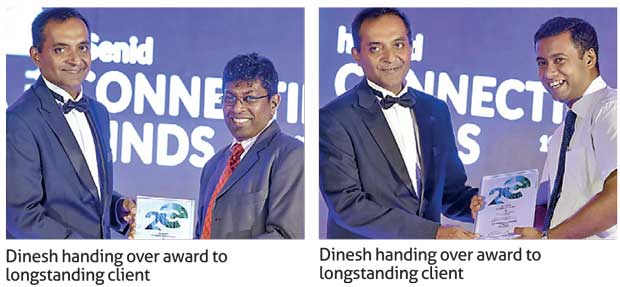 During two decades of operations in the software industry, a workforce of almost two million has been empowered by hSenid.
The journey that started with one man's vision has come a long way with technological advancement and digitalization through best practices and high quality of products and services.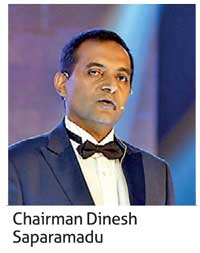 hSenid not only became the market leader in Sri Lanka in 20 years of innovation and creativity, it has been able to extend its operation in over 30 countries covering 18 industries around the globe.
As hSenid celebrates 20 years, 32 long standing clients were recognized for their loyalty and partnership with hSenid at an event held recently.
Dinesh Saparamadu, Chairman, hSenid said, "We have grown into a 400 employee company within 20 years with over 1000 clients from across the world. Our very first customer was from Sri Lanka who placed his trust on us with his most important asset, human resources. We lived up to his expectation and sometimes went that extra mile to deliver more than what he expected. With continuous R&D and innovation hSenid stands amongst the top IT companies in Sri Lanka. While thanking our clients for giving us opportunities to prove ourselves, I should thank all my people at hSenid who put in a lot of effort in making us who we are today."
In 1997, hSenid Software International was founded as a software company and has evolved into an application and service provider for the telecom, financial and enterprise markets. Specialising in human resource applications and mobile applications and wireless markets, it is also widely recognised for its reliable offshore/outsourcing capabilities.