---

'Marketing & Business Strategy' authored by Lewie Diasz will be launched on June 19 amidst a select gathering of the corporate sector at the Sri Lanka Foundation Institute, Independence Square Colombo 7.
The book is a first for Sri Lanka since it has been endorsed by eminent global scholars and leading authors from the United Kingdom and USA.
Telecommunications and Digital Infrastructure Minister Harin Fernando will grace the occasion as the chief guest whilst Eran Wickramaratne will be the guest of honour for the launch event. Veteran marketing evangelist Eadley Perera will deliver the keynote address for the event amidst a large gathering of professionals from the corporate sector.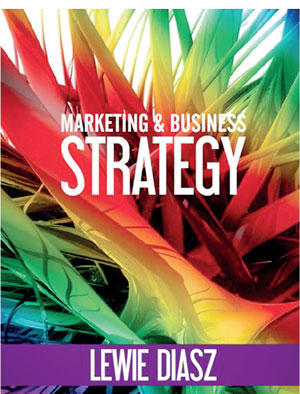 Prof. Malcolm McDonald form the Cranfield University School of Management UK endorsed the book and stated, "Lewie Diasz is a respected scholar and practitioner, whose first book was a best seller. The reason is clear. He always has wise and insightful contributions to make to the business community and I know that this book will be yet another boon to all organisations which are keen to grow their sales and profits."
The first book titled 'Strategic Marketing: Marketing Strategies for Sri Lankan Business Entities' launched in 2012, was the fastest selling management book in Sri Lanka with over 5,000 copies sold to date. It was the first of its kind in Sri Lanka, where theories were contextualised and explained using Sri Lankan businesses whilst simplifying complex marketing management theories.
According to Prof. Gerry Johnson, Co Author of the world famous book Exploring Corporate Strategy, "Books, which address topics as vital as this and also relate them to the local context, are rare but valuable. Lewie Diasz does just this in Marketing and Business Strategy in a way that should appeal to both practitioners and students."
"I look forward to launching my second book to uplift the standards of management education in Sri Lanka and introduce Strategic Marketing and Business Strategy as an essential text for the next generation of leaders," said Lewie Diasz.
The event will be held at the Sri Lanka Foundation Institute and an anticipating a large number of guests from the corporate sector, media and well-wishers are to attend the event.
"Strategic marketing and business strategy have never been more important in today's intensively competitive world. The best strategic thinking, however, must also reflect the unique characteristics of specific markets. Thankfully, Lewie Diasz blends rigor and relevance to put that all together, sharing the best, latest and clearest thinking on these topics as they pertain to the Sri Lankan market," according to Prof. Kevin Lane Keller from the Tuck School of Business.
This book is intended for readers in the academic, professional and practitioner markets who are linked by the need for an up-to-date understanding of the meaning and scope of marketing and business strategy.
The material covered will be of direct importance to students of marketing strategy in both postgraduate and undergraduate programmes as a business strategy textbook. It is also useful to those undertaking professional qualifications in marketing and business and who need to build their understanding on strategic marketing issues. It will be of value to marketing practitioners who wish to explore new ways of looking at the marketing process, their target markets; with a view to managing marketing better as a route to gaining an edge over their competitors.
According to the American Marketing Association hall of fame inductee Prof. David Aaker, "A very impressive book by Lewie Diasz with remarkable depth and breadth drawing on and applying leading strategy and planning frameworks and using Sri Lankan case studies to show how the concepts work."
The book aims at emphasising marketing's contribution to long-term shareholder value creation, which is a critical discussion today. For marketing professionals, the book provides a practical introduction as to how strategic marketing can lead to an organisation's sustainable competitive advantage. Students who use this book can benefit from the thought-provoking, insightful Sri Lankan case studies and attempt to peruse theory when answering questions at the end of the chapter.
Email info@strategy.lk to reserve your seat for the launch of Marketing & Business Strategy; see more at: http://www.ft.lk/article/621386/Sri-Lanka-s-first-management-book-to-be-published-in-UK-and-USA#sthash.yIB4WVdZ.dpuf.