---

The Sri Lanka Institute of Marketing (SLIM), being the national body for marketing is the longest servicing accredited study centre for the Chartered Institute of Marketing (CIM) studies in Sri Lanka.
By winning world prizes over the years many students have added immense credibility to CIM studies at SLIM.

SLIM recognized its students who have obtained distinction passes at the December 2016 CIM exam by presenting certificates of excellence. The event was held at SLIM home in Colombo.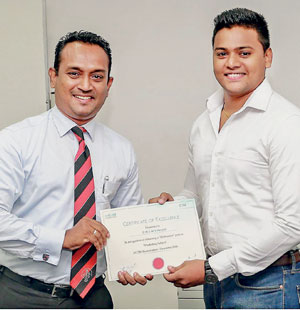 Although SLIM students have obtained CIM world prizes in the past, the highest number of distinction passes for CIM was obtained by them in the past year. The occasion shed light on an overall view on CIM studies, global context in marketing and the opportunity for individuals to enter the international marketing arena via the CIM qualification.

Young marketing professionals who seek international recognition and students who wish to pursue a career in marketing can study CIM at SLIM with confidence.

SLIM Vice President and GAP Holdings Director/CEO Pradeep Edward graced the occasion and stated that CIM qualification gears budding marketers with the skills and knowledge required by the global marketing arena. He said CIM stands tall as the most sought after marketing qualification in the world.

"Marketing is essential to any successful organization and is one of the key drivers of any business. The level of superlative excellence achieved by students is due to the dedication and drive of the lecturers, and the institute opening new vistas to rub shoulders with those of the global marketing arena," he said.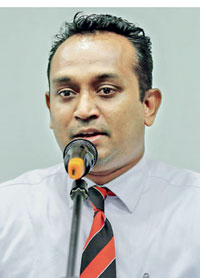 "The achievements of the students were mainly due to prowess of the highly qualified and result oriented panel of expert lecturers, who provide an excellent foundation for success and productivity, which are the essential ingredients of quality education", he added. Senior lecturer, marketing consultant, trainer, tutor and Chairman of the Education Reforms Committee of SLIM, G. S. Sylvester outlined the CIM curricula and said that SLIM students of CIM achieving this feat is a fine endorsement towards tutoring prowess of SLIM.

"Marketing is a 'Way of Life' and a philosophy and CIM will groom you to become marketers who can rub shoulders with global players. Teaching techniques, coaching for assignment writing, examination seminars and mock exams play a vital role, keeping students on the track. The cream of marketing personnel in the country has been selected by SLIM as resource persons to conduct CIM lectures. Having global exposure, they have weathered storms in their vibrant marketing careers to become marketers to reckon with. They would bestow CIM students with the marketing knowledge they have gained locally and internationally in the corporate sector", he endorsed.

SLIM has a wide range of members consisting of top marketing professionals and has networking events where it provides an opportunity for students who are SLIM student members to participate and get exposed to top marketers, build relationships while networking and be inspired by them.
SLIM CEO/Executive Director, Sanath Senanayake congratulated students who have excelled in the CIM exam and said affordable course rates, individualized tutoring and multiple support sessions have elevated SLIM to a fine pedestal.

In his opinion, "CIM being one of the best qualifications in the marketing world, endorses a person's knowledge in all aspects of marketing. Today, we felicitate SLIM students who have obtained distinctions in the CIM 2016 exam. With this milestone, SLIM reinforces its position as the best accredited institute in Sri Lanka to study CIM."