---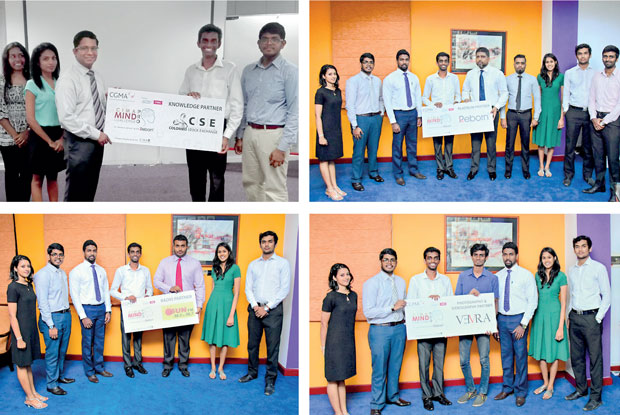 CIMA Mind Challenge Pro, organised by the CIMA Students' Society (CIMASS), will be held at the Sri Lanka Foundation on June 10th.
Having been revamped from a quiz competition to a business hackathon, the CIMA Mind Challenge Pro's goal is to invigorate and add value to the student fraternity and participants.
The teams will be provided with a real-life business challenge to which they are required to provide an innovative solution; testing their creativity and honing their problem-solving skills in a real corporate atmosphere.
The competition format requires all participating teams to send their reports to a business case study. Of the 30 teams participating this year, 4 teams will be selected for the grand finale upon the evaluation of the reports. The final four teams will be announced on 1 June. The CIMA Mind Challenge is not merely a competition, it provides an indispensable networking opportunity with industry professionals for students and participants.
Lending their support to the CIMA Mind Challenge Pro 2017 are the Platinum Partner, Reborn, who are extending their support for the third consecutive year; the Colombo Stock Exchange as the Knowledge Partner, Sun FM as the Official Radio Partner and Vevra as the Photography/Videography partner.