---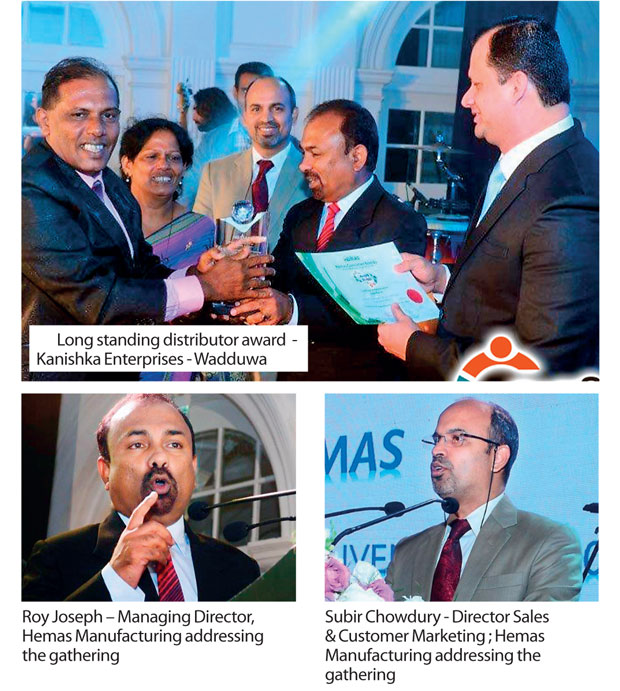 Hemas Consumer Brands held its Distributor Convention recently at the Galle Face Hotel, Colombo.
The event was organized to recognize long standing distributors for their commitment towards the success of Hemas Consumer Brands.
A highlight of the event was the unveiling of the 'Sandama' logo, depicting alliance, sharing and bonding with the company and its business partners. A special feature of the event was to recognize the distributors' contribution towards social responsibility in their respective communities.
Hemas Consumer Brands has a portfolio of 14 brands. These brands are popular not only among Sri Lankan consumers, but, also in the Asian region, especially in Bangladesh where Hemas has set up operations. Some of the more popular brands are Baby Cheramy, Clogard, Diva, Kumarika, Velvet, Goya, Pro Sport etc. The Hemas Group is one of the leading conglomerates in Sri Lanka, listed in the Colombo Stock Exchange with a focus on Fast Moving Consumer Goods, Healthcare, Transportation, and Leisure.