---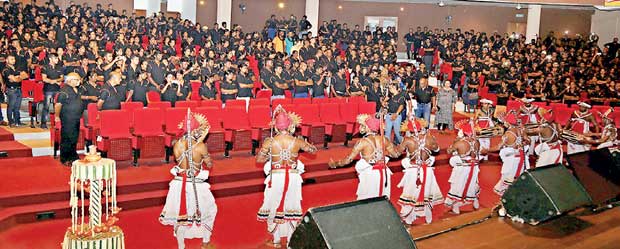 Crysbro celebrated its annual get-together and awards night 2017 with members of their staff and management at the Mahinda Rajapaksa Auditorium at Polgolla on 30th April.
Organized by the Crysbro HR team together with the Employee Welfare Society, the occasion was a fun-filled outdoor event with a festive atmosphere, offering awards, prizes, gifts and tokens, together with exciting activities for all, culminating in a grand dinner celebration. The event was entertained by the BNS, Bathiya, Santhush, Asanthi, Umariya and Randeer with Billy & 240 Band.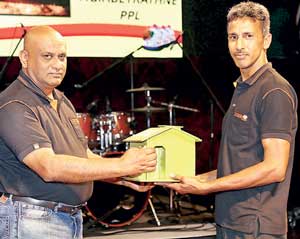 As Crysbro Group's breeding centres, processing plants, factories, mills and farmlands are dispersed across many parts of the island, workers from these areas were transported to the venue and back, adding to their enjoyment and fond memories of the celebrations. Crysbro Annual get-together and awards night 2017 was graced by the Chairman / Managing Director of Crysbro Group, Mohamed Imtiaz, members of the Board of Directors, Senior management and well-wishers.
The highlight of Crysbro Day was the presentation of brand new houses to members of the staff, who were chosen after a careful evaluation by the Crysbro Employees Welfare Society, who undertook field visits and carried out needs-assessment. Four employees received new houses, while another nine were provided financial assistance to carry out renovations to their homes. Since 2012, Crysbro has offered, as outright gifts, 23 new houses to its employees, with another 40 receiving cash for carrying out renovations.
Long-standing employees, who had completed 5, 10, 20, 20 and 25 years respectively were rewarded with service certificates, cash awards and tokens of appreciation. These awards were given to 61 Crysbro employees who had served the Group loyally over the years. In addition, continuing its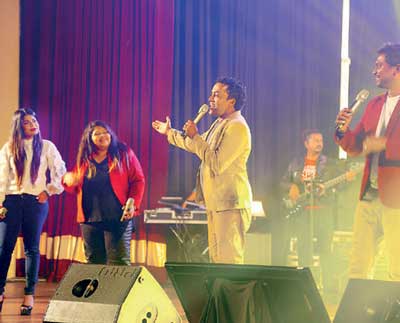 tradition of recognizing and rewarding the crème-de-la-crème of its staff, 29 top performers in various business teams of 2016 were awarded. 16 junior category employees were awarded with cash prizes and local family day-outing while 10 executive level employees were awarded with cash prizes and family one-night outing in a local star class hotel. 3 Senior Managers were awarded a family overseas tour.
The Crysbro Group annual get-together and awards night saw the participation and enthusiasm of all its spectrum of employees which consist of staff from its entire state of the art facilities island wide covering all its five companies. Previously the event has normally been organized in the Crysbro Head Office premises at Gampola but this time the venue was shifted to a more spacious exterior venue in a bid to accommodate a grand celebration as well as to give a diverse experience to the employees, a concept mooted by the Board of Directors M. Imitiaz and M. Shafeek Samad.
Meanwhile Chairman/ Managing Director of the Group M. Imtiaz, envisaged the gigantic changes which were in store to take place in the business, addressing the participants of the Crysbro Day.
The Crysbro Group annual get-together and awards night 2017 culminated in a very successful note leaving unforgettable and lasting memories in the hearts and minds of Crysbro Group employees.
Crysbro Group, which counts over four decades of experience at the forefront of producing chicken in Sri Lanka, has been providing its valued clients with high quality, hygienic and fresh chicken over the years. Since 1972, Crysbro has been involved in rearing chicken, and is the only poultry producer in Sri Lanka to have received the ISO 14001 environment safety certification and the British Consortium Certification. Crysbro has also acquired ISO 9001, ISO 22000, and Halal certifications.