---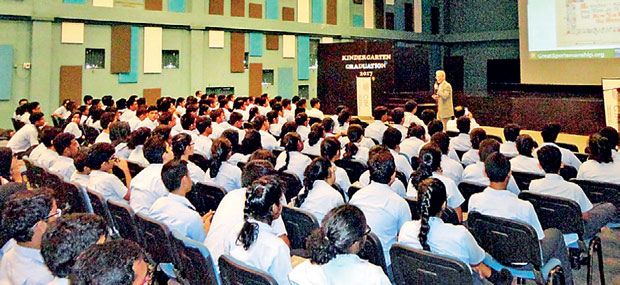 The Chartered Institute of Marketing (CIM) Sri Lanka introduced the students of leading international schools to a powerful marketing planning model and the integral role sportsmanship plays in building a successful future.

The programme was conducted at the Gateway College
auditorium, Dehiwala.
Addressing the spellbound audience on these topics was P.R. Smith, world-renowned speaker, consultant, founder and author of SOSTAC. The students of leading international schools in Sri Lanka attended this
thought-provoking event.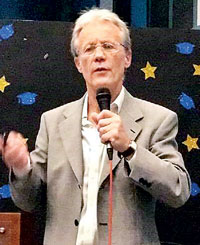 Through his books, public speaking and consultancy, Smith has helped thousands of companies to integrate basic marketing with cutting-edge social media, digital body language, virtual worlds and creative thinking. His many best-selling books are described as marketing classics. Smith's SOSTAC planning model, originally developed in the 1990s to help with marketing planning, is applicable today to easily structure plans for different
planning activities.

Interactive and engaging videos were featured during the event to enlighten participants on the power of marketing. Smith is also the founder of 'The Great Sportsmanship Programme', which seeks to change the lives of young people by inspiring them with true, two-minute stories
about sportsmanship.

Explaining his own personal social media campaign designed to inspire youth through sports, he said, "It's a great edutainment. Designed to change the world and I am inviting all of you to join us and change the world we live in."

Highlighting the true meaning of the Olympic movement, he noted, "Purpose of Olympics is to educate man in mind and body and ultimately to bring young people together. It means sportsmanship, friendship, honour, dignity, seeing the world as a happy place."

He reiterated that another goal of the Olympics is to foster friendship amongst young people. "To play hard, play to win but shake hands at the end of it, to bring people together and bring nations closer."
Paul's impassioned plea to attendees was, "Wars do stop and sports prevail, stop all wars and
make friends."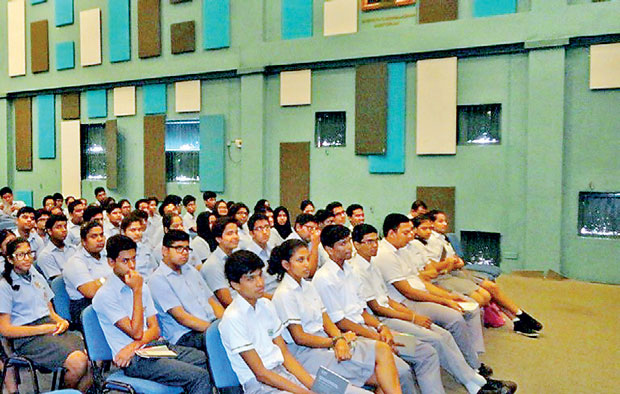 Throughout his presentation he showcased how sports can change things for the better and prevail, by featuring several interesting examples. Addressing all the students he said, "You are the future of the world, the future of Sri Lanka; take the power and create friendships instead of enemies."

He also invited the students to become junior ambassadors of the great sportsmanship programme explaining it as a programme to inspire young people. Paul also invited all teachers and coaches present to become senior ambassadors as it would help the students become stronger, better at sports and more likely to succeed.

The Chartered Institute of Marketing is the world's largest professional body for marketing. CIM Sri Lanka is the first international branch of CIM UK comprising the largest number of members, both professional and students of CIM outside the UK. The regional institute has always campaigned for greater recognition and excellence in the marketing profession in Sri Lanka, through education, training and
professional development.