---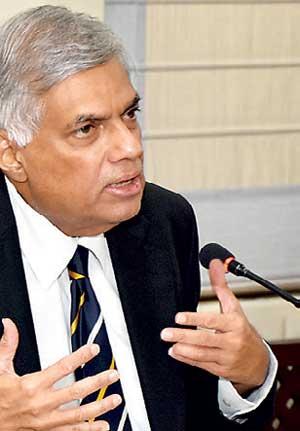 By Yohan Perera
In the wake of MP Hesha Vithnage's statement that the SLPP's presidential candidate will have to wear a jumper if UNP candidate Sajith Premadasa is elected President of this country, Prime Minister Ranil Wickremesinghe yesterday instructed UNP seniors to make sure that the UNP campaign was carried out in a decent and disciplined manner.
He said this when he met some senior ministers that all party members should work with commitment to make the UNP candidate victorious at the presidential election.

"Our efforts should be to see that our candidate emerges victorious and not to make the rival candidate wear jumpers," he told the seniors.
Our efforts should be to see that our candidate emerges victorious