---
By Srinath Prasanna Jayasooriya
S. Herath – Madampe Augustin Fernando – Chilaw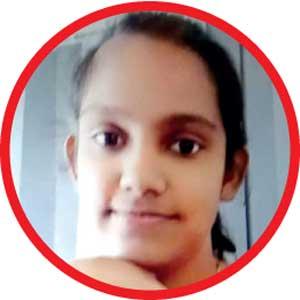 A 24-year-old youth, said to be the boyfriend of a 22-year-old girl whom he had killed by pulling her off the motorcycle she was riding and slitting her throat, had been arrested, the Madampe Police, said.
This youth had swallowed poison following this incident apparently with the intent of committing suicide according to Police investigations, and had been hospitalized

The OIC of Madampe police, Chief Inspector, W. P. R. Abeynayaka and a team comprising several other police officers have initiated investigations into this incident.

The young woman who had been employed as a book keeper in a coir factory in Dummalasooriya, was identified as Gamlath Naulage Sanduni Nisansala, a resident of Thalkatuwa, Dummalasooriya.

Investigations revealed that she had an affair with the suspect for three months and had left the relationship 1 ½ months ago.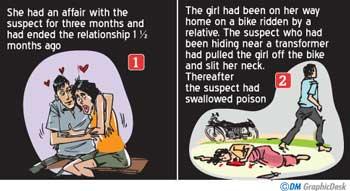 The suspect had come in a three wheeler, hidden near a transformer and waited in ambush for the girl who had been on her way home on a bike ridden by a relative.The suspect has pulled the girl off the bike and had slit her neck.