---
says AG's order incorrect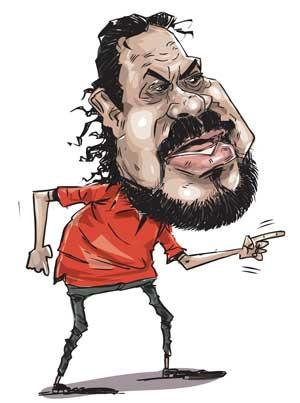 By Yohan Perera and Ajith Siriwardana
Minister Wimal Weerawansa yesterday accused the Attorney General of wrongly requesting that Judge Gihan Pilapitiya be arrested.
Speaking during the condolence vote on the late MP Ranjith Soysa, Mr Weerawansa questioned why the AG has wanted Mr Pilapitiya arrested when he had refused to do what MP Ranjan Ramanayake had wanted him to do.

"Mr Pilapitiya has complained against MP Ramanayke to the Judicial Service Commission and the police. How is it that the person who lodged a complaint was arrested," he asked.
MP Wijedasa Rajapakshe also asked a similar question and called far an explanation of this act which was far from being fair.

He said the important fact is to determine as to who instructed MP Ramanayke to influence the judges. "Mr Ramanayke is only a puppet and it is important to find out as to who is controlling him," the MP said.
Mr Pilapitiya has complained against MP Ramanayke to the Judicial Service Commission and the police