---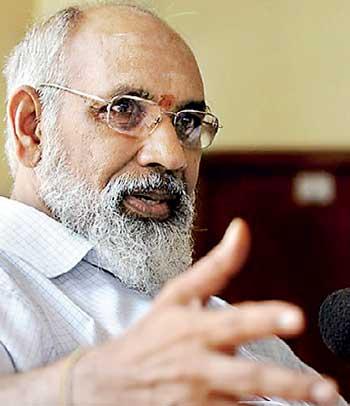 By Kelum Bandara
Former Chief Minister of the Northern Provincial Council C.V. Wigneswaran who now spearheads the party called 'Tamil Makkal Koottani' (TMK) said yesterday his support to any main presidential candidate would be conditional to written consent by either of them to address demands put forward by him on behalf of Tamil people.
Mr. Wigneswaran told Daily Mirror that his party would participate in the elections, but not field any candidate.

He said the scaling down of the military presence in the north and east, release of private lands occupied by the security forces, halting colonization of the north and east with people from the Sinhalese community and the erection of Buddha statues in the Tamil majority areas were among them. Besides, he said 'Tamil political prisoners' or those who were arrested and detained under the Prevention of Terrorism Act (PTA) should be freed forthwith.

"There are 120 of them. In fact, people like Vinayagamoorthy Muralitharan alias Karuna Amman have committed far worse crimes than them. But, he is afforded a front row chair at important events. Why can't these people be released then?" the former Chief Minister asked.

He also said the grievances of the families of the disappeared persons should be addressed, and the war crime charges probed.

Asked whether he would contest, he said he would not do so as otherwise it would give the edge for the candidate from Sri Lanka Podujana Peramuna (SLPP). However, he said Tamils might consider voting for a third candidate this time.

"If I contest, I will get a few hundred thousands of votes. What is the use of it? But, Tamils may consider voting for a third candidate this time. Then, it would deny the required 50% votes for any main contestant," he said.