---
Traders reduced 2kilos from each package as the tare of the gunny bag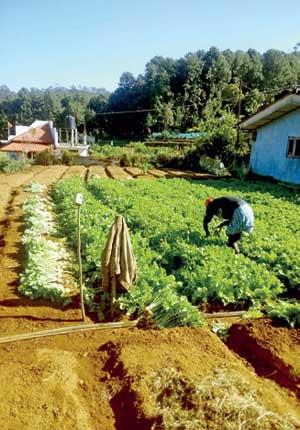 By Ranjith Rajapakse
Vegetable cultivators in Nuwara Eliya expressed concern about heavy losses incurred to them due to injustices of the middlemen and the traders in Economic Centres. They said the traders reduced 2kilos from each package as the tare of the gunny bag.
Farmers pointed out that the traders and middlemen who reduced the tare of the package in this manner sold them by gross weight to the wholesale and retail traders making a heavy profit.

They said their continual representations to the District Agricultural Committee and the Agrarian Organisations fell on deaf ear.