---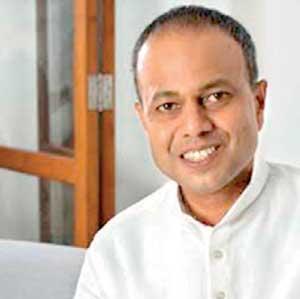 By Ajith Siriwardana and Yohan Perera

Ports and Shipping Minister Sagala Rathnayake refuted the allegation levelled by MP Wimal Weerawansa that a branch of the United States' Millennium Challenge Corporation (MCC) had been established at Temple Trees.
MP Weerawansa said the government intended to create an economic zone as a corridor from Colombo Port to Trincomalee Port and to bring in a land bank law to hand over such economic property to the United States. He said an office for this purpose had been established at Temple Trees.

"The Land Bank Act was a move to allow foreigners obtain local property. That is not the responsibility of the government. We do not have sufficient lands. I urge the government to amend this mechanism," he said.

Meanwhile, Minister Rathnayake said such an office was not established at Temple Trees and challenged Mr. Weerawansa to prove it or tender his resignation.
The government intends creating an economic zone as a corridor from Colombo Port to Trincomalee Port and to bring in a land bank law to hand over such economic property to the United States